May God himself, the God who makes everything holy and whole, make you holy and whole, put you together – spirit, soul, and body – and keep you fit for the coming of our Master, Jesus Christ. I Thessalonians 5:23 (MSG)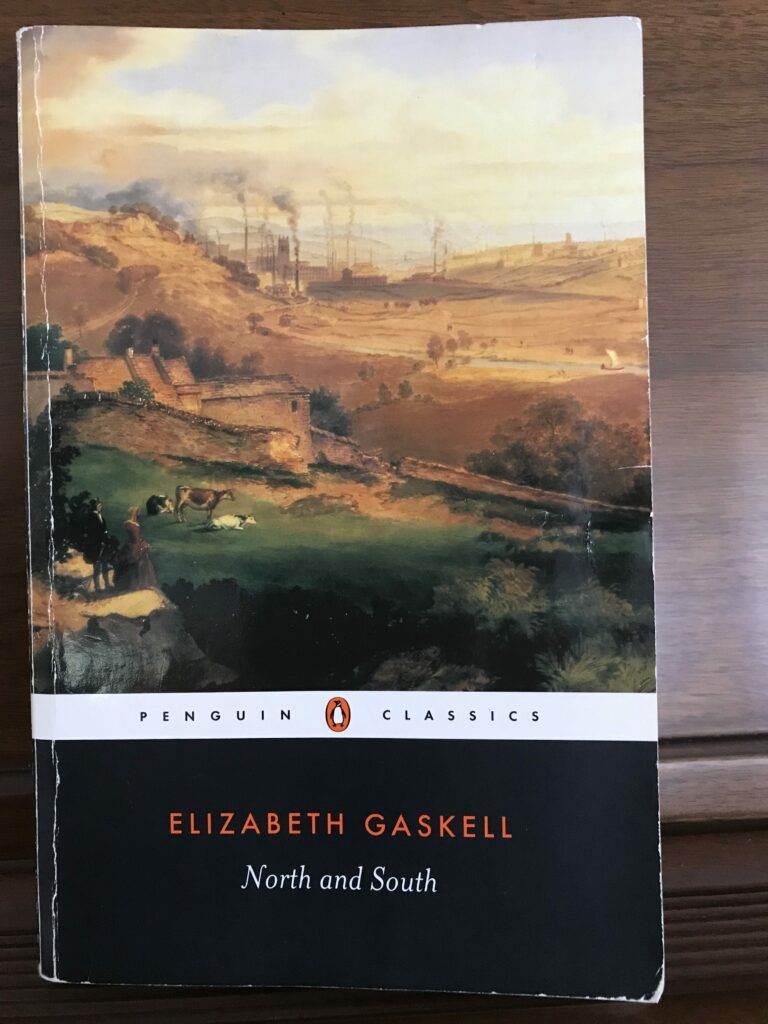 We all know it is important to eat healthy, exercise and get a good night sleep. But do you ever think about improving your brain health? Richard Steele said, "Reading is to the mind what exercise is to the body."* That is why I chose to stimulate my thinking and read North and South by Elizabeth Gaskell.
What made this book challenging? The novel is 425 pages long, small print written in 19th century style, like Charles Dickens. Paragraphs and sentences are long, with lots description that we are not used to in modern novels.
So why read it? I first saw the story as a movie on Netflix and liked it. I thought if the movie is good, the book will be good. And the book was good. I think it is important to read challenging material keep the brain healthy. It is important to keep as sharp as you possibly can. I Peter 1:13 says, Therefore, prepare your minds for action.
Am I glad I read it? Yes, but it took several months, it was slow reading.
Would I read it again? No
Have I read other challenging books? Yes, my previous read was Gone With the Wind at nearly 1000 pages. Other titles include How Green Was My Valley and one about a hermit/weaver that I can't remember the title.
Would I recommend North and South? Not without letting you know what you are in for. Charles Dickens did say about the book, "Admirable story…full of character and power"*
What's my next challenging read? Haven't decided yet, maybe Uncle Tom's Cabin or Of Human Bondage. Any Suggestions?
*Full citation available upon request